Hotel that has more of an intimate environment, with pleasant and courteous staff wanting to make your stay a memorable one. The hotel can offer everything that you would need for a short stay.

The Imperial Garden Villa & Hotel offers comfortable, value-for-money accommodation for both travelers on a budget and corporate guests looking for a competitively priced room in the very heart of the city.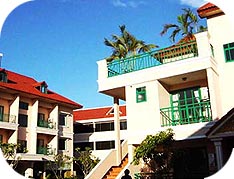 All villas, from the regal Imperial suites to the comfortable Club apartment, are beautifully appointed in ablen of Western and Khmer styles.
Imperial Garden's fully equipped Business Center; located in the hotel area in view of the pool, means you can truly mix business with pleasure!

We aim to provide the finest possible standard of service, comfort and convenience to ensure that every visit indeed a successful and highly productive one.