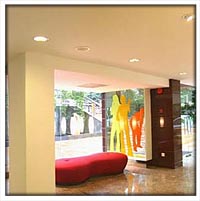 Home to the Istana, where the British governors once lived, Mt Emily Park exudes a quiet charm that is a perfect contrast to the rest of Singapore. Being located in District 9 but nestled on a hill away from Orchard Road nearby gives wild Rocket the advantage of being accessible yet being far away from it all.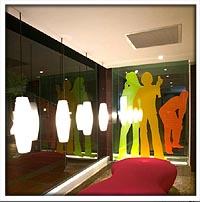 Seating 40 guests comfortably, the casual bistro with its floor- to- ceiling glass walls is located on the ground floor of the hip Hangout Hotel. Within the bistro, there is a concave lounge perfect for sipping martinis and margaritas.
For those who prefer having their drinks alfresco amidst lush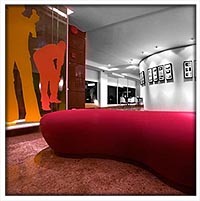 greenery under the stars, there is the Balinese rooftop garden where the natural elements of Mt Emily Park are brought into the bistro experience.
The fragrance of the frangipanis, the romantic glow of the Moroccan lamps and the relaxing sound of the water feature all add to the idyllic experience to help urbanites relax.
The rooftop garden is also a perfect location for wedding ceremonies, marriage proposals, BBQ dinners and corporate functions.