The York Hotel Singapore
21 Mount Elizabeth, Singapore 228516

The York Hotel Singapore is conveniently located in the heart of the city. It is a short distance to the financial and business district and a 5-minute stroll to Orchard Road, Singapore's main shopping and entertainment belt.Yet from the moment you step into the hotel, tranquility surrounds you with supreme comfort and personalised service.Whether you are on business or pleasure, the York Hotel is a luxurious haven, elegantly furnished to provide you with a most comfortable stay.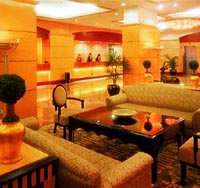 Dedicated to providing a friendly environment specially created to meet the exacting needs of both the corporate and leisure traveller, the York Hotel is backed by personalised service, delivered with efficiency and flair.