Welcome to Lao Style Greenpark Boutique Hotel Vientiane in Laos
...Surprisingly different like no other..a unique Green Park Boutique Hotel and Resort in Vientiane......The Sprit of Traditional Lao Hospitality......Elegance and timeless Comfort...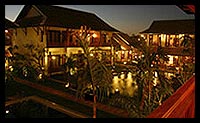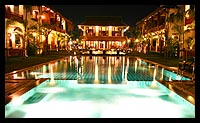 Lao Green Park Boutique Hotel and Resort Vientiane is capturing a Lao style orientation with a finest contemporary architecture of Laos. The elegance of the interiors, both historic and contemporary, and glorious settings are combine to create the most distinguished
collection of stylish, luxury and relaxing hotels in Vientiane, the capital of Laos (Lao PDR). The green park boutique hotel and resort Vientiane offers a classic touched feeling to step back in time to an era of elegant tradition where luxury abounds in the form of original antique furniture, rich art collections and exclusive nationally renowned beauty. Right next to the biggest park in the capital of Laos, Nong Chank Park, you will experience the magnificence of our classic set of luxury hotels combining breathtaking natural beauty. With a walking distance to major tourist sites and amenities, our hotel has an undeniably superb location in one of the most sought areas in Vientiane. We provide all the personal privacy you could ever dream of whilst having all the facilities of a fabulous luxury hotel within easy reach.
Lao Green Park Boutique Hotel and Resort Vientiane offers a high standard of accommodation, while maintaining attention to detail and generous proportions. What you will find is not only a medium size boutique hotel but also 34 luxurious contemporary Lao and traditional Lao hospitality. For privacy, the hotel provides an excellent opportunity for an exclusive break or longer holiday.