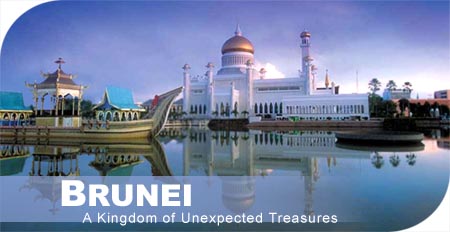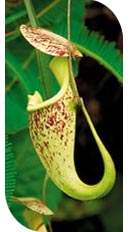 Brunei's culture mainly derived from the Old Malay World, a territory which covered the Malay Archipelago. Brunei's culture is therefore deeply rooted in its Malay origins, which are reflected in the nation's language, architecture, ceremonies, and customs governing daily life. Though various foreign civilisations have played a role in forming Brunei's rich history, the traditions of the Old Malay World have left an indelible mark on the culture of modern Brunei.

Today, Bruneians are predominantly Malay, though significant Chinese, Indian and indigenous Bornean populations add to the cultural makeup of Brunei. Brunei's blend of cultures, customs, beliefs and customs is therefore very similar to that of Malaysia.
The nation's official language is Malay, but English is widely spoken by most of the population, and most signs in the country are written in Roman script.
If Malay traditions are Brunei's cultural root, then Islam is its heart. The nation's Malay Islamic Monarchy is a uniquely Bruneian blend combining the best of Malay culture with the teachings of Islam and a mutual respect between ruler and subjects. This national philosophy is aimed at forging a stronger sense of identity as well as fostering unity and stability, and it forms

the backbone of Bruneian cultural identity. While Brunei is indeed a devoutly Muslim country, the national philosophy is one of respectful tolerance, allowing for the practice of other religions and beliefs.

LOCATION:
Located on the northern shore of the Island of Borneo, between longitudes 114'04" and 114'23" East and latitudes 4'00" and 5'05" North. Brunei, although occupying less than 1% of Borneo's land area, is the only sovereign country on the island, which it shares with the Indonesian provinces of West, East, South and Central Kalimantan and the Malaysian states of Sabah and Sarawak.

LANGUAGE:
Bahasa Melayu (Malay) is the official language, but English is widely spoken. Mandarin, Chinese dialects and native languages of Borneo are also spoken by segments of the population.

RELIGIONS:
Islam (official): 67%; Buddhism: 13%; Christianity: 10%; indigenous beliefs and other: 10%

HEAD OF STATE:
His Majesty Sultan Haji Hassanal Bolkiah Mu'izzaddin Waddaulah Ibni Al-Marhum Sultan Haji Omar 'Ali Saifuddien Sa'adul Khairi Waddien, Sultan and Yang Di-Pertuan of Brunei Darussalam. His Majesty is the 29th ruler of his line, which began with Sultan Muhammad in 1405.

Air:
Royal Brunei Airlines, the nation's flagship carrier, flies non-stop or direct to most major Asia-Pacific destinations and the Middle East, as well as to Europe via London and Frankfurt. Meanwhile, Malaysia Airlines, Singapore Airlines, Thai Airways, Dragonair and Philippines Airlines serve Bandar Seri Begawan and offer one-stop connections to the rest of the world through their hubs in Kuala Lumpur, Singapore, Bangkok, Hong Kong and Manila.

Sea:
Ferries link Brunei with the Malaysian island of Labuan off the coast of Sabah, and to the Malaysian towns of Limbang and Lawas in Sarawak.

Road:
An extensive overland road network also connects Brunei to Sarawak and Sabah, while the Indonesian province of Kalimantan can be reached by road, air or boat via Sarawak or Sabah.
Pictures and Information courtesy of Tourism Brunei.
All information contained herein is correct at time of production.
Tourism Brunei and sinisini.com cannot be held responsible for any inaccuracy, ommission or alteration that may occur.