Sea Gypsy Village Resort & Dive Base
Pulau Sibu, Malaysia.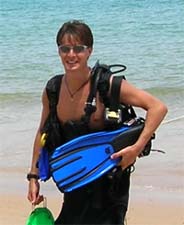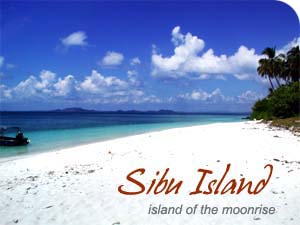 Most of the island's resorts are situated on the north eastern section of Pulau Sibu, where the golden brown beaches slope away gradually offering ideal bathing conditions. The views from these beaches are of Pulau Tinggi and a string of smaller islets to the south. On a clear day Tioman Island can be seen to the north. The "moonrise" at full moon is so spectacular it is a sight not to be missed.


The south east coast of Sibu rears up as a series of steep, abrupt cliffs with a rocky shoreline at their base and provides shelter to the village behind. The rocks here, and where exposed at other points on the island, are colourful and contorted. This is due to their composition of layers of volcanic ash run through with later lavas which have combined to produce lacework patterns and reliefs. Low down on headlands near the sea rockpools are frequent and contain miniature worlds populated by colourtul fish, crabs and corals. By Tg Keramat the cliffs contain caves and arches.


There is a large village, Kg Duku, towards the southern tip of Sibu which has a police post, mosque, school, clinic and drinks stall. The entire village is solar powered. The young people of the village now have the opportunity to find employment in the resorts on the island instead of having to find work on the mainland. The older folk continue to earn a living by fishing and follow a more traditional lifestyle.

Sea Gypsy Village is set in a 5 acre clearing of jungle with plenty of shade trees and garden. The beach is approx. 350 metres long and has soft golden sand which continues out into the sea making swimming both safe and comfortable.