Gunung Ledang Resort
Bt. 28, Jalan Segamat,
84020 Sagil, Tangkak Johor,
Malaysia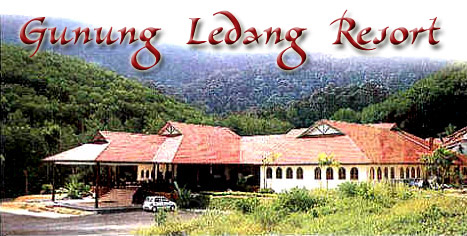 Gunung Ledang (Mt. Ophir) is an enticing realm of nature, adventure, history, legends, flora and fauna. The perfect base to begin your mountain adventures is at Gunung Ledang Resort. A heavenly retreat at the foothills of Gunung Ledang, the resort offers the ideal gateway to enjoying nature at its rugged best.
The Gunung Ledang Resort has a comprehensive outdoor activity centre which comprises rockface climbing, mountain biking, archery, blowpipe, night trekking and team building programmes.
As a popular holiday destination among schoolchildren, Gunung Ledang meets the needs of every adventurous child. Its numerous outdoor activities allow children to appreciate nature while building their nature.

a place where staff can undergo Leadership and Teambuilding training
to boost
their morale, team spirit and leadership skills

an affordable and attractive destination
to organise a staff retreat / church retreat

a hassle-free and convenient venue
to hold conferences or seminars

a Fun-Fill School Camp

an adventurous outdoor activity site, etc ...