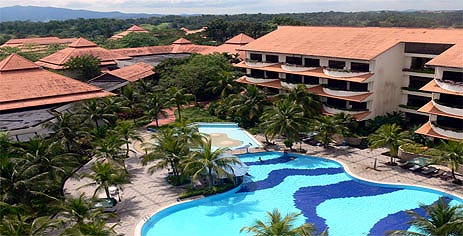 Welcome to the magnificent 330-room Mercure Johor Palm Resort & Golf, your ideal retreat for recreation and business, offering the finest golf experiences, specialized events, an internationally renown spa and fun-filled family vacations.
Voted 10th Best Golf Resort in Asia 2007, Mercure Johor Palm Resort & Golf is immersed in 800 acres of breathtaking tropical landscapes, lush flora and an abundance of native fauna, set amidst rolling hills and undulating greens interspersed with bubbling streams and gentle lakes.
A mere 3 minutes from Senai International Airport, 30 minutes from the bustling center of Johor Bahru and just 45 minutes from Singapore via the Second Link highway, our easy access lets you get down to the serious business of enjoying your stay, without unnecessary delay.
At Mercure, we embody all things personal. Our vision is one of personalized attention where we respect and value each guest as an individual.