Jambi

Jambi province is located on the east coast of Central Sumatra faces to Malaka Straits sharing borders with four other provinces in Sumatra and has long a melting pot for different ethnic groups. The e
arliest inhabitants were the Kubus, who were among the first wave of Malays to migrate to Sumatra. The ancient kingdom of Melayu developed and grew in Jambi and maintained relations with the mighty kingdoms of Sriwijaya, Majapahit and Singasari, but was eventually attacked and annexed by Sriwijaya in the middle of the 17th century. Encompassing an area of 53,435 sq km, almost 60% of which is forest, the province is home to a large variety of fauna and floraand and an exhilarating place for active and adventurous visitors.
One of the greatest kingdoms in Indonesia history, the Buddhist Empire of Sriwijaya, prospered and grew along the Musi River bank in Shouth Sumatra over a thousand years ago. Located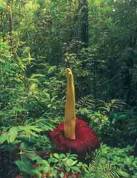 in the southern-most rim of the Shout China Sea, close to one of the world's busiest shipping lanes linking the Far East With Europe, the region's historical background is rich and colorful


Sriwijaya Kingdom practiced a bustling and lucrative trade with ancient China its era of powerful dynasties and in 672,the Chinese scholar Tsing recorded that a thousand monks and scholars could be seen translating and studying Sanskrit in what is now become a regional capital of Palembang. However, few relics of this memorable era remain. Streching from the foothills of the mighty Bukit Barisan mountain range in the West Sumatra to Bangka and Belitung Island in the East, South Sumatra province is relatively flat but very fertile, with numerous rivers cutting across the landscape and meandering their way to the sea. Coffee and tea are grown in plantations in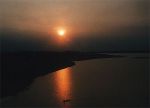 various parts of the province but the area's enormous wealth comes from oil, natural gas, coal, tin and quartz.

Palembang is still the gateway to the province, and together with Pangkal Pinang on Bangka Island and Tanjung Pandan on Belitung, provides the region with three major airports. All three cities have direct connections with Medan, Batam, Padang and Jakarta and the future will see the introduction of flights to Singapore. Air-conditioned buses from north and west points of Palembang are also regulary available, as well as the major cities in Java and Bali.

Geographically
Geographically, Jambi is located between 0o 45' - 2o 45' Northern Latitude and between 101o 10' - 104o 55' East Longitude. This province is bord
ered by
North side: Riau province
West side: West Sumatra
East side: Berhala Strait
South side: Bengkulu province
Wide Area
Jambi province area is 44,800 sq km width.
Administratively
Jambi Province is divided among 5 regencies and 1 municipality.
Temperature
Jambi Humidity is about 83%. The rainfall ranges about 1,940 - 2,941 mm per year. The temperature is range between 22.5o C and 33.6o C.
Demography
A migration flows to this province is supported by the existence of heavy plantation exertion and transmigration program. In 1994, the total population was 214,507 people, with an average density of 40.1 people per Km2. Compared to the average population growth amounted to 2.144% per year, this province is on the lower level with 1.21% per year during the 1990-1994 period.

| | |
| --- | --- |
| | Information and pictures courtesy of Indonesia Tourism. |